Regular price
$0.00 USD
Sale price
$29.99 USD
Unit price
per
Sale
Sold out
fast and free shipping
Stay Organized and Stylish with MAJK Turtle Happy Day Sling Bag
Introducing the MAJK Turtle Happy Day Sling Bag in black– your ideal companion for all your on-the-go adventures. From kids to adults, this sling bag offers convenient storage and keeps your essentials within easy reach.
Key Features:
High-Density Waterproof Fabric

: This sling bag is crafted from high-density waterproof fabric, ensuring durability while keeping your belongings safe and dry.

Breathable Thickened Shoulder Straps:

The thickened shoulder straps and back feature an elastic honeycomb sponge design, providing breathability, load reduction, and long-wearing comfort.

Multiple Pockets:

The bag boasts one zipper main pocket on the inside, one patch pocket, one open pocket on the outside, one zipper pocket on the outermost side, and one mesh pocket on each side. Additionally, two snaps at the bottom allow you to adjust the bag for left or right shoulder use.

Large Capacity:

With its multi-pocket design, this bag offers ample storage space for your essentials, making it highly practical for daily use.

Easy Maintenance:

We recommend hand washing for easy maintenance. Avoid soaking for extended periods and do not bleach.
Stay organized, comfortable, and stylish with the MAJK Turtle Happy Day Sling Bag. Whether you're heading to school, work, or a day out, this bag keeps your essentials close at hand. Order yours today and make every outing a breeze!
#SlingBag #MAJKTurtleBag #OnTheGoStorage #ConvenientCarry #StylishOrganization #PracticalDesign #WaterproofFabric #ComfortableStraps #VersatileBag #EverydayEssentials #OutdoorAdventure" majkturtledesigns #majkturtle
View full details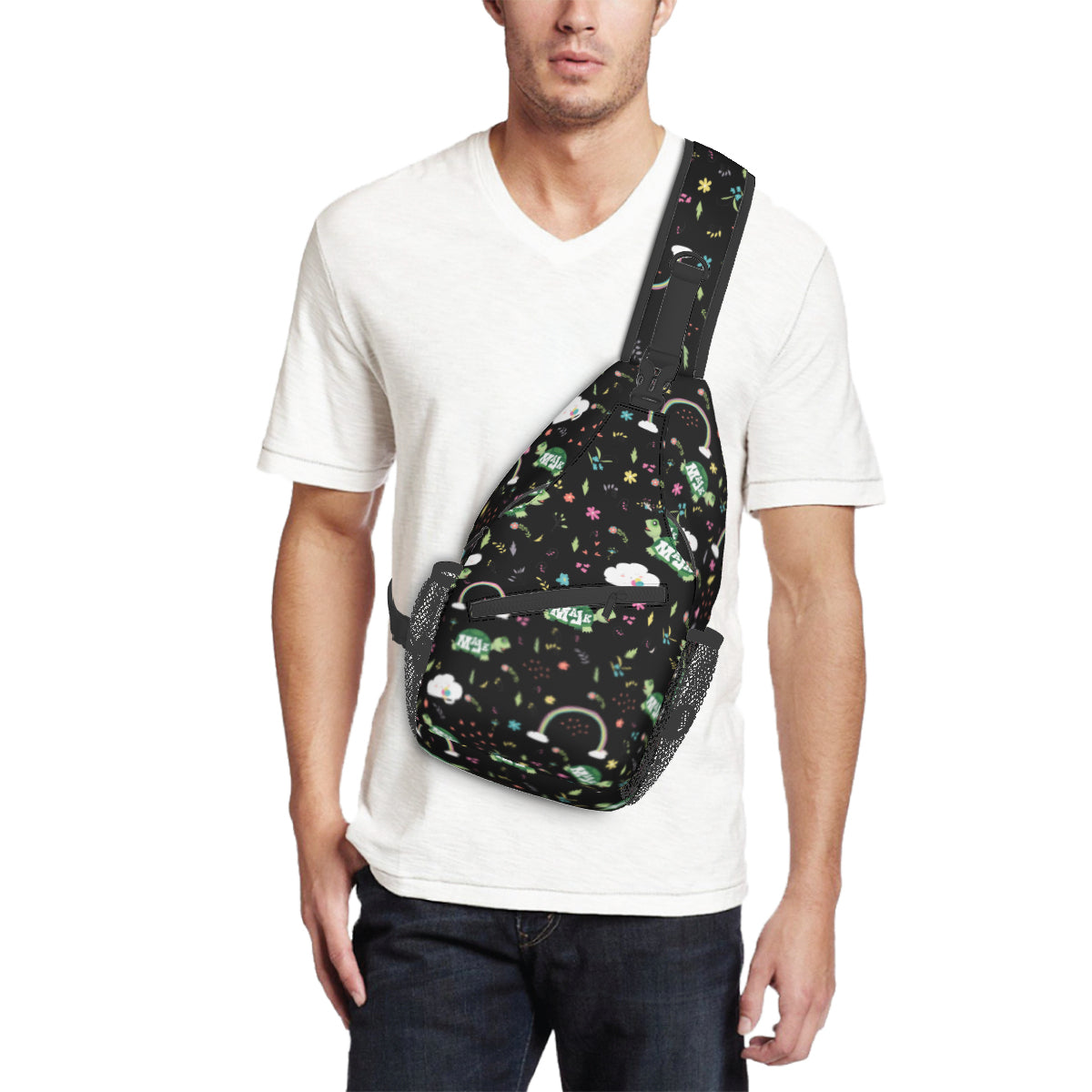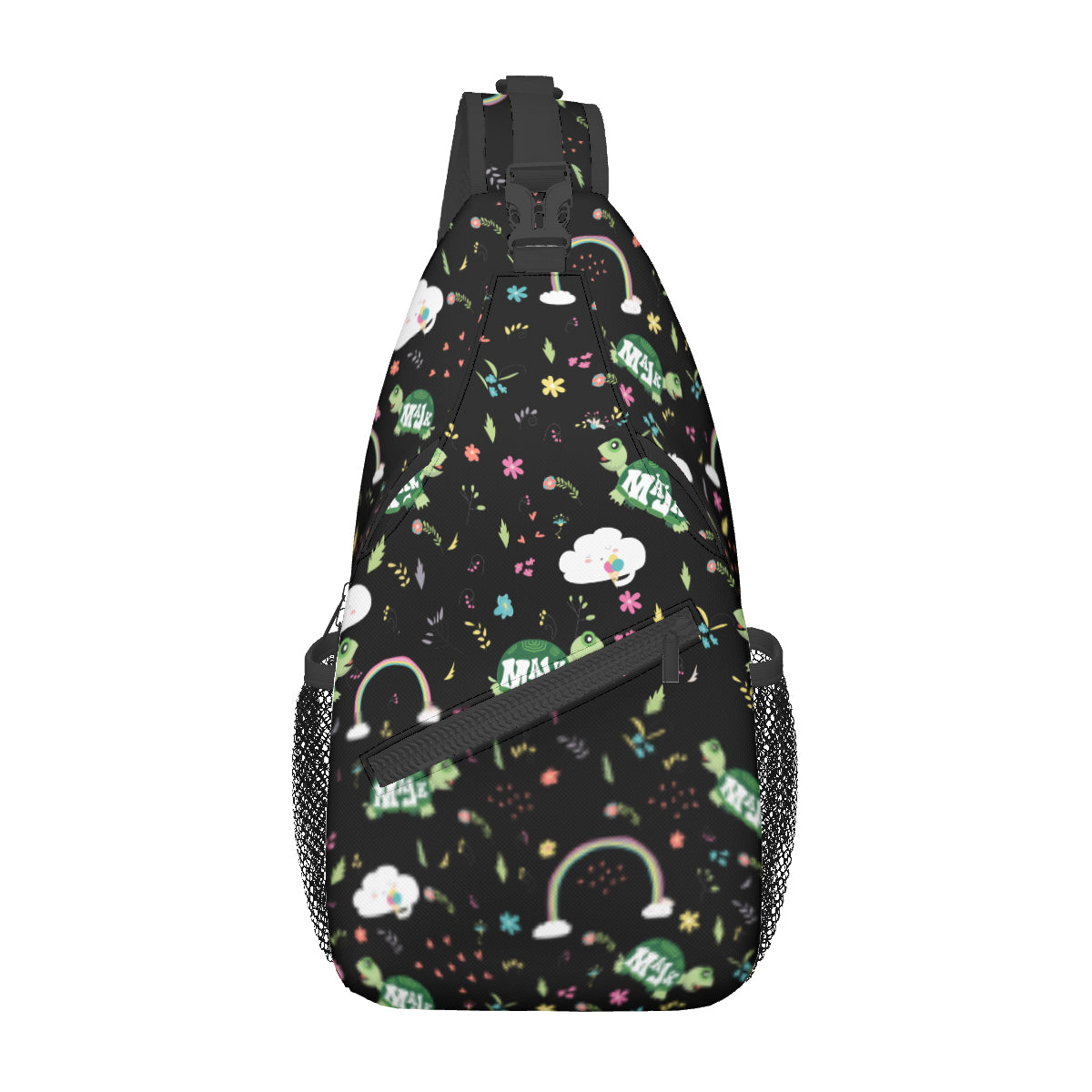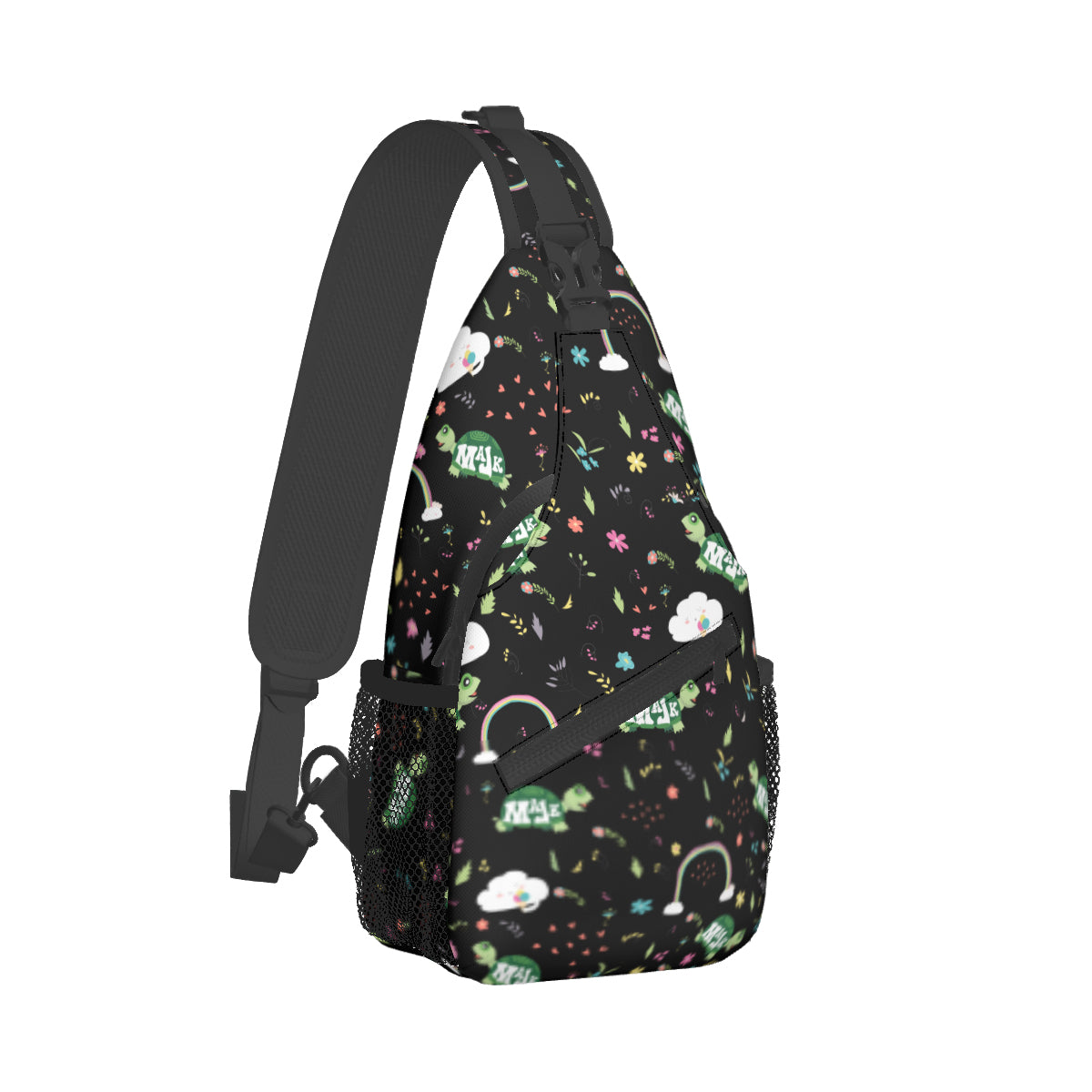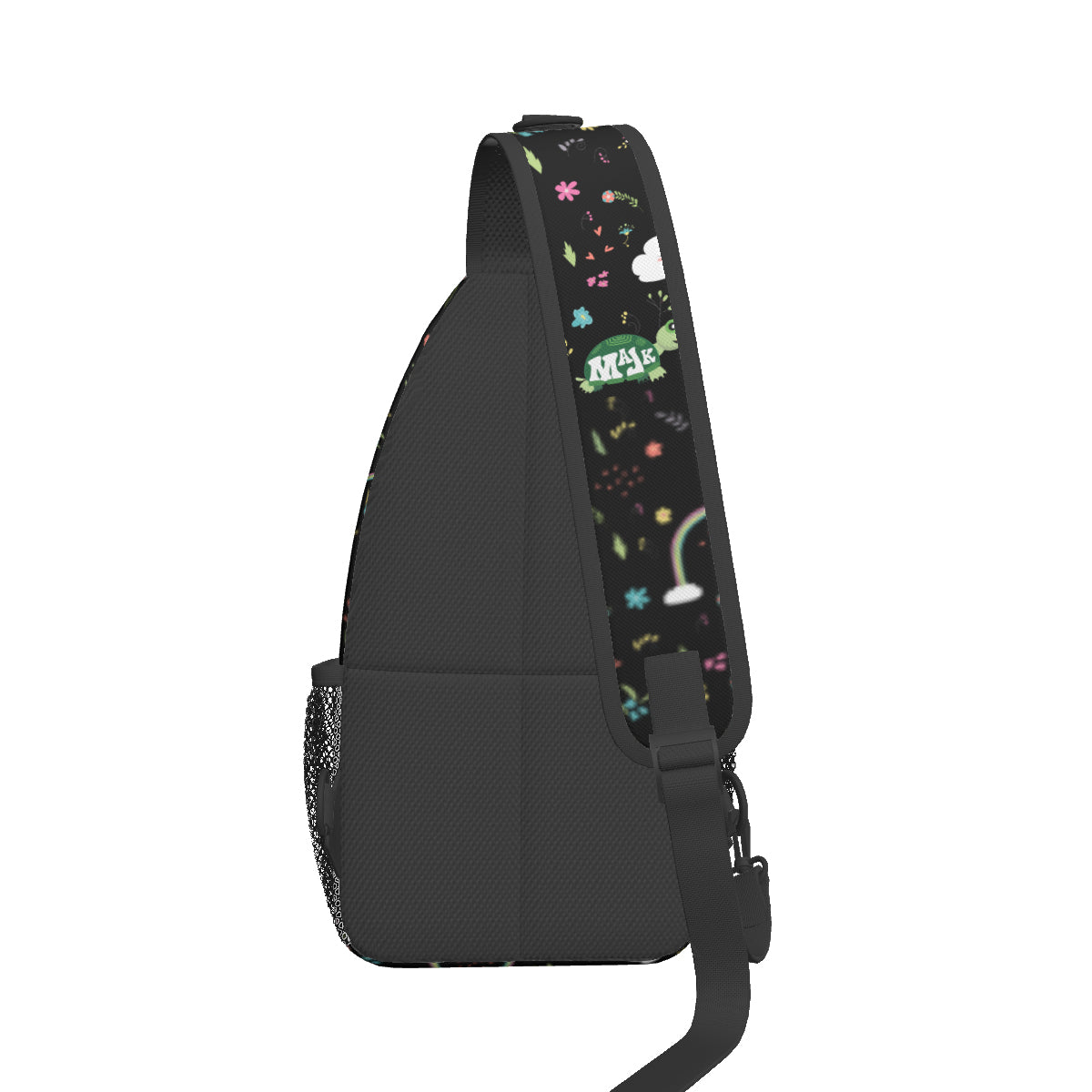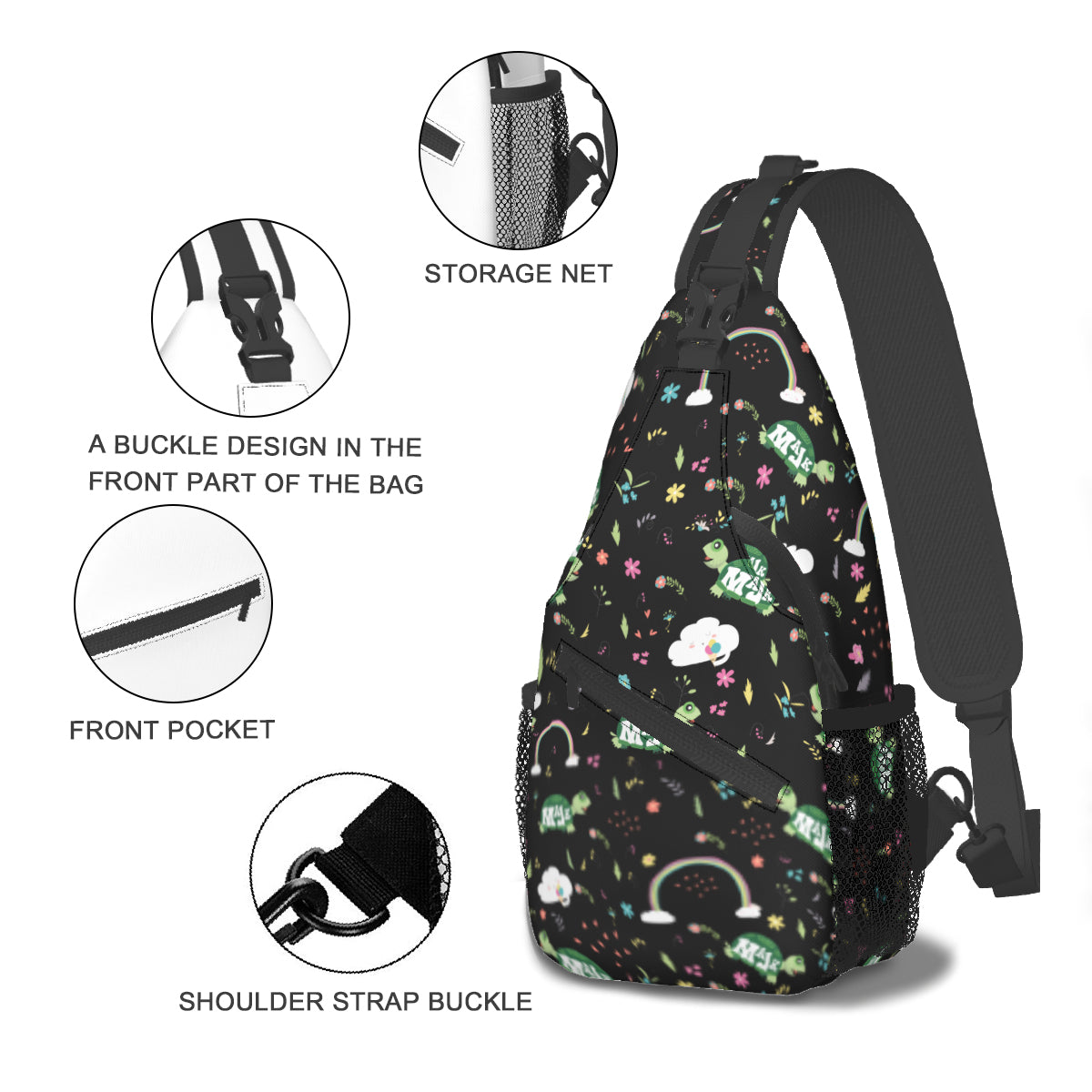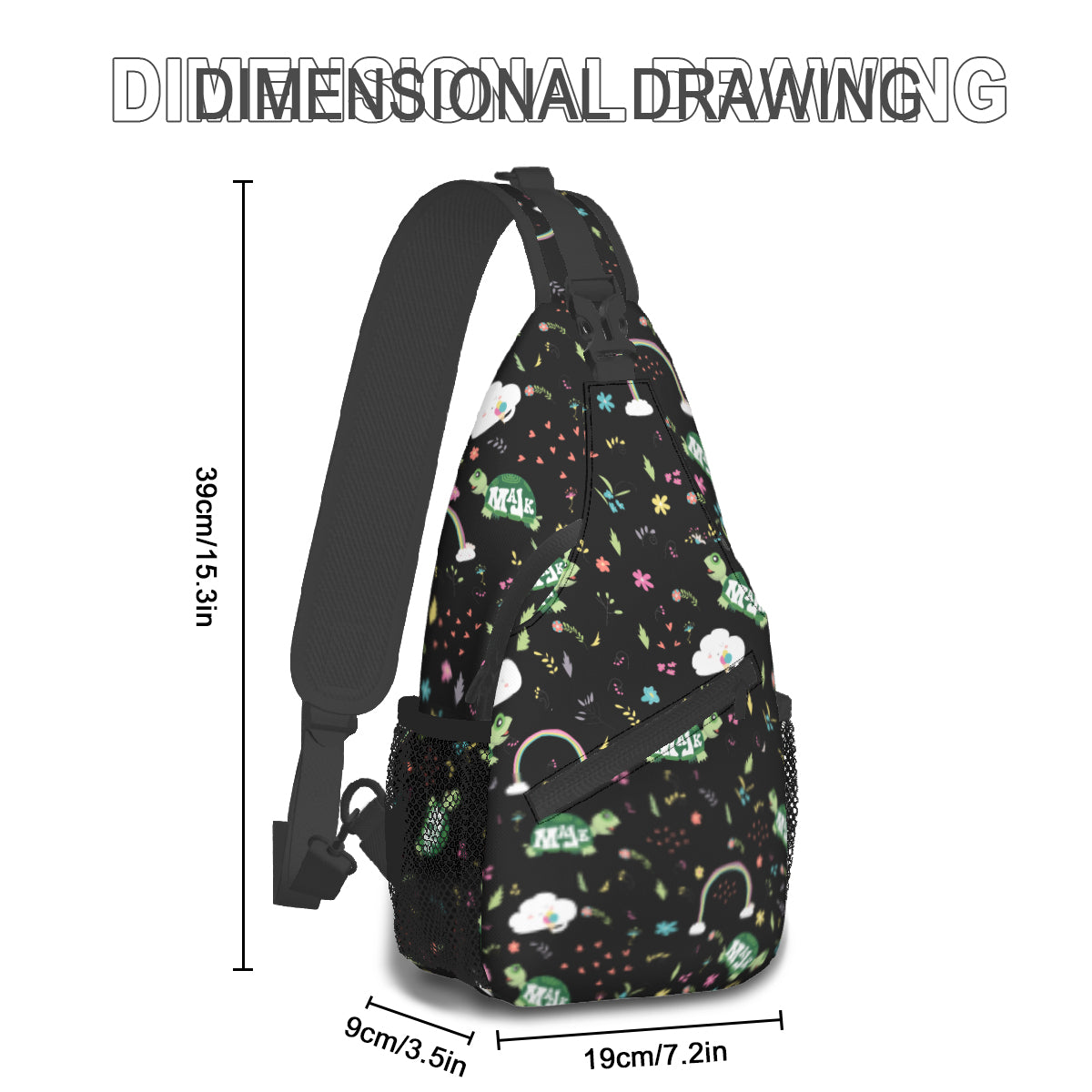 what makes us
Turtally
awesome Comfortable Cute Designs Trendy
our customers love us
MaJk Turtle is not just a brand; it's a testament to the resilience, hope, and healing intertwined with the personal journey of its founder—a licensed Pediatric Nurse Practitioner. Driven by a profound desire to contribute to people's well-being, this brand is a result of a journey marked by perseverance and an unwavering commitment to fostering hope. Every product reflects not just style, but the compassionate expertise of a healthcare professional who understands the importance of comfort and joy in the healing process. Customers love MaJk Turtle not only for its trendy and cute offerings but also for the authentic, heartfelt touch that comes from a personal voyage of empathy and care. Choosing MaJk Turtle means embracing a brand that goes beyond fashion—it's a celebration of strength, hope, and the transformative power of healing.
"I adore the MaJk Turtle Designs' collection. The pieces are not just accessories; they're statements. The fusion of style and substance is evident in every creation. It's a brand that resonates with my taste and values!"
- Anna L.
"Majk Turtle Designs exceeded my expectations! The craftsmanship is impeccable, and the attention to detail is remarkable. Each piece tells a unique story, making it a standout addition to my collection. Truly a work of art!"
- Andrew
"I'm in awe of MaJk Turtle Designs' creativity. Their pieces blend elegance with innovation. The quality is unmatched, making every purchase a delightful experience. I'm a fan for life!"
- Lisa M.
| | | other brands |
| --- | --- | --- |
| bridges unique design and relatable moments | | |
| Lifestyle Brand that infuses happiness and tranquility | | |
| Supreme Customer Service | | |
| transformative experience, where fashion meets purpose | | |
| | | |
try it today, risk-free Fast & Reliable Shipping premium Quality Products satisfaction guarantee