Regular price
Sale price
$26.99 USD
Unit price
per
Sale
Sold out
fast and free shipping
"MaJk is Everywhere" Kids Backpack:
Prepare for an out-of-this-world adventure with the "MaJk is Everywhere "Kids Backpack." This dazzling Blast Off Geometric Unisex Classic Backpack from MaJk Turtle Designs is not just a bag; it's a ticket to the stars!
Product Highlights:
Starry Inspiration:

Immerse yourself in the captivating colors with this eye-catching backpack. It's the perfect accessory for young explorers with a passion for adventure.

Built to Last:

Crafted from top-notch, durable materials, this customizable backpack is designed to withstand the rigors of daily school life and spontaneous travels.

 

Lightweight and Waterproof:

The soft nylon construction strikes a balance between being lightweight and waterproof, making it the ideal companion for any journey, rain or shine.

 

Comfortable Wear:

Adjustable shoulder straps ensure a comfortable fit, allowing you to carry your belongings with ease, no matter where your curiosity leads you.

Personalize It:

Discover a custom name tag sewn inside, adding a personal touch to your backpack

.

 

Size Assurance

: Please note that there might be a slight size variance of +/- 0.5 inches to guarantee a perfect fit.

Made with Love:** Assembled in the USA from globally sourced parts, this backpack reflects our dedication to quality.

 
Whether you're venturing to new planets or embarking on your daily school routine, this backpack is your trusty sidekick. Its classic design and vibrant colors infuse every journey with a touch of magic.
Elevate your adventures with this enchanting backpack. Order yours today and let the exploration begin!
#KidsBackpack #AdventureAwaits #GalacticStyle #MaJkTurtleDesigns #ExplorationEssentials #DurableDesign #WaterproofBackpack #AdjustableStraps #Customizable #PersonalizedNameTag #EverydayAdventure #SchoolReady #StarryInspiration #UnisexDesign #AssembledintheUSA #MaJkTurtle #MaJkTurtledesigns
View full details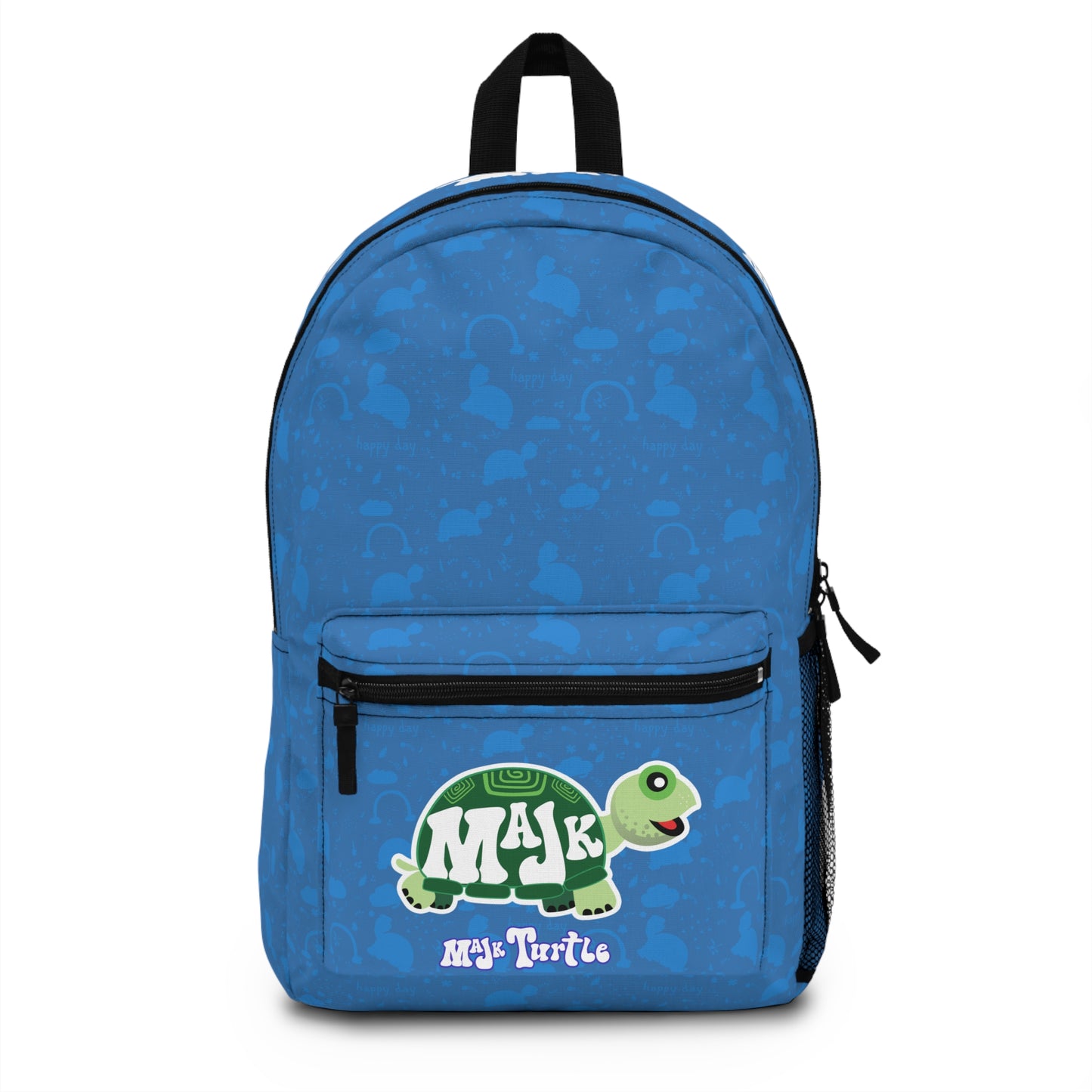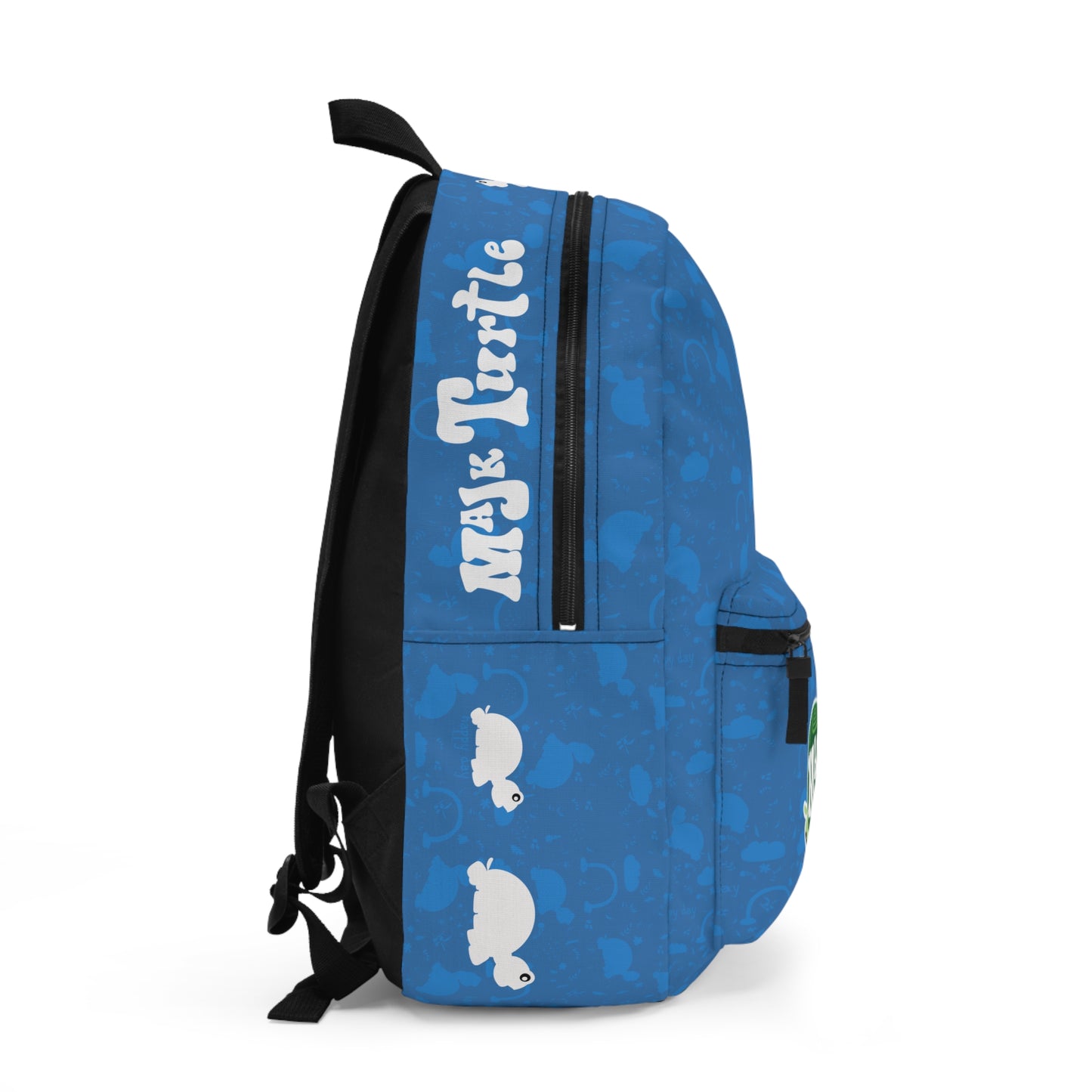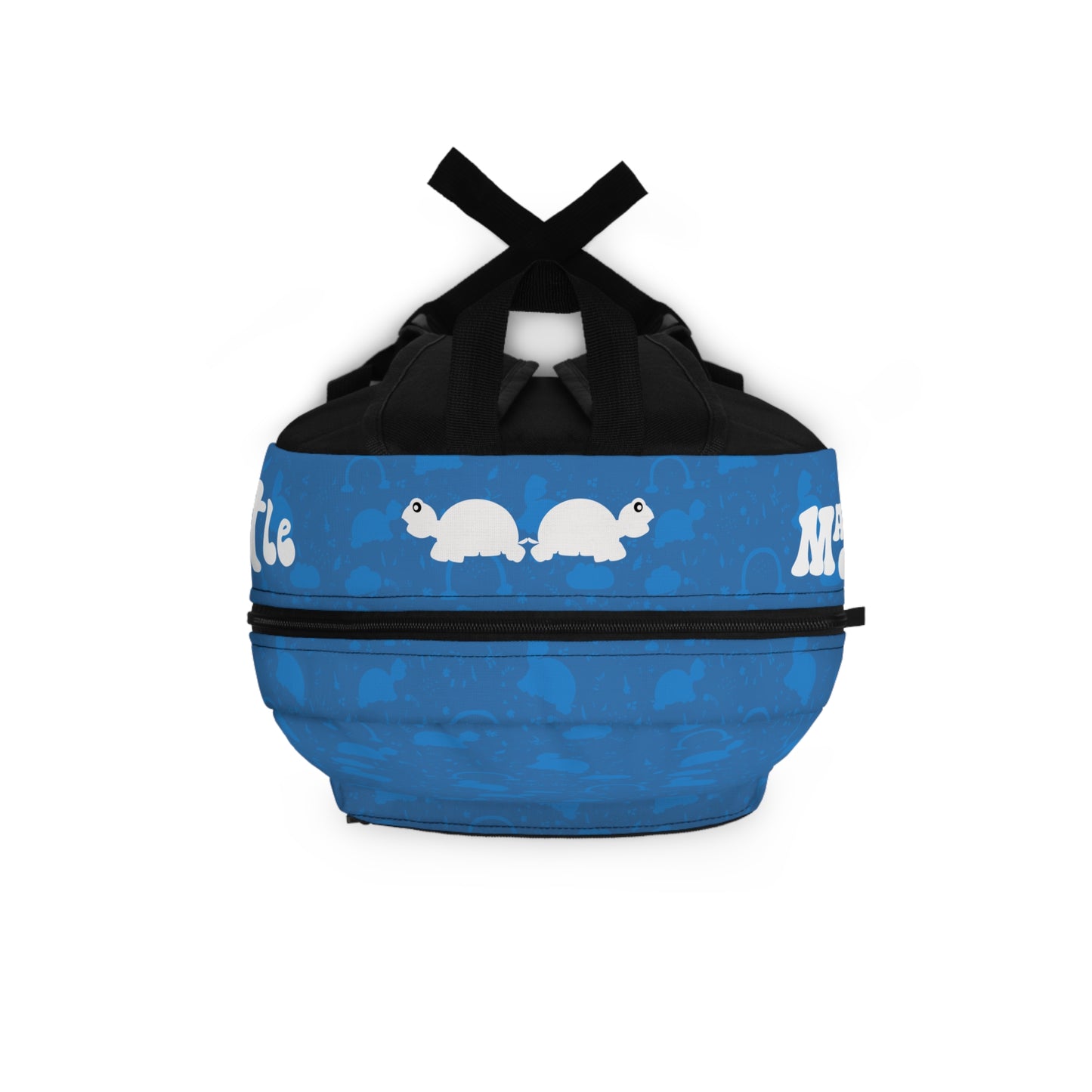 what makes us
Turtally
awesome Comfortable Cute Designs Trendy
our customers love us
MaJk Turtle is not just a brand; it's a testament to the resilience, hope, and healing intertwined with the personal journey of its founder—a licensed Pediatric Nurse Practitioner. Driven by a profound desire to contribute to people's well-being, this brand is a result of a journey marked by perseverance and an unwavering commitment to fostering hope. Every product reflects not just style, but the compassionate expertise of a healthcare professional who understands the importance of comfort and joy in the healing process. Customers love MaJk Turtle not only for its trendy and cute offerings but also for the authentic, heartfelt touch that comes from a personal voyage of empathy and care. Choosing MaJk Turtle means embracing a brand that goes beyond fashion—it's a celebration of strength, hope, and the transformative power of healing.
"I adore the MaJk Turtle Designs' collection. The pieces are not just accessories; they're statements. The fusion of style and substance is evident in every creation. It's a brand that resonates with my taste and values!"
- Anna L.
"Majk Turtle Designs exceeded my expectations! The craftsmanship is impeccable, and the attention to detail is remarkable. Each piece tells a unique story, making it a standout addition to my collection. Truly a work of art!"
- Andrew
"I'm in awe of MaJk Turtle Designs' creativity. Their pieces blend elegance with innovation. The quality is unmatched, making every purchase a delightful experience. I'm a fan for life!"
- Lisa M.
| | | other brands |
| --- | --- | --- |
| bridges unique design and relatable moments | | |
| Lifestyle Brand that infuses happiness and tranquility | | |
| Supreme Customer Service | | |
| transformative experience, where fashion meets purpose | | |
| | | |
try it today, risk-free Fast & Reliable Shipping premium Quality Products satisfaction guarantee